Certifications
ISO 9001:2015
ISO 9001 is made up of 19 sets of standards for quality assurance in production, installation and servicing. This model applies to organizations that produce, install and service products. ISO expects organizations with the ISO registration to apply this model and to meet these requirements by developing a quality system.
ISO 9001 is a comprehensive set of requirements that governs the production of materials. The standard includes requirements that encompass all areas of production from the mill. A mill attaining ISO 9001 registry has a complete quality system in place. Compliance to ISO 9001 assures the customer that the material they receive consistently meets the most stringent quality standards.
NCA 3800 Nuclear Capability
NCA 3800 is a quality management process that ensures certified suppliers follow strict quality standards during production of pipe for nuclear uses. NCA 3800 requirements result in a comprehensive traceable report on processes and testing.
Pressure Equipment Directive (PED) Certification
The Pressure Equipment Directive (PED) is a set of European standards that govern the design, fabrication and use of pressure equipment. Conformance to this standard allows for the exportation of tubes and pipe through all of the EU member countries.
API Monogram
API Monogram is a voluntary licensing program that facilitates the consistent manufacturing of product that conforms to applicable API Specifications. Licensed manufacturers are given the authority to apply the API Monogram registered mark to equipment that meets the requirements.
Licensees demonstrate that they have a quality management system that is compliant with API Spec Q1 – an industry-leading quality management standard. API Spec Q1 meets most of the ISO 9001 requirements, in addition to requirements that are geared specifically for the oil and natural gas industry
API 5L Line Pipe
API 5L specifies requirements for the manufacture of two product specification levels (PSL 1 and PSL 2) of seamless and welded steel pipes for use in pipeline transportation systems in the petroleum and natural gas industries.
Products
Seamless Carbon and Alloy Mechanical Tubing
Seamless Carbon and Alloy Pressure Tube, all grades including T9, T23, T91, Multi-Lead Rifled
Seamless Carbon and Alloy Pressure Pipe
Seamless Quench and Temper Tubing
Shapes: Squares, Hex, Combination Shapes (i.e. Round OD with Hex ID) and many other unique shapes
Shapes
MST can produce a wide variety of shapes, including hexagon, square and oval. If you don't see the shape you need below, feel free to contact us. We have numerous mandrels and tooling that provide the flexibility to create your exact shape. And, of course, our shaped tubing can be produced in a wide range of grades and sizes to fit your need and your industry.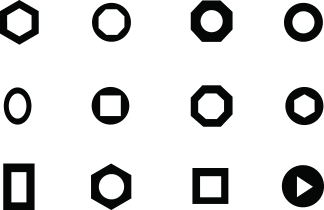 Size Ranges
Specifications
Common specifications are ASTM/ASME, A106, A179, A192, A209, A210, A213, A333, A334, A335, A423, A519
Military
API
AMS
Steel Grade
Plain Carbon Grades 1010 to 1060 inclusive
Popular Resulfurized and Free Machining Grades, including 1118, 1119 mod, 1137 and 1141
Alloy Grades include the following: T2, T5, T9, T11, T12, T22, T23, T91, (T92 is in development)
15xx, 23xx, 4130, 41xx, 4140, 4141, 4340, 46xx, 48xx, 50xx, 5140, 51xx, 61xx, 6330, 63xx, 8617, 8620, 86xx, 87xx, 93xx, 13 Chrome, 9 Chrome
Make an inquiry
We'd like to hear from you about any of your seamless tube and pipe needs. Please complete the following and we'll get back with you as soon as possible.