Boiler Tube And Pipe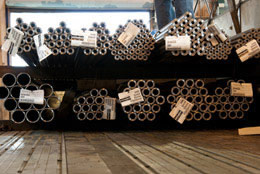 It takes an uncompromising level of quality to manufacture pressure tubing and piping. MST understands the critical end-use applications and maintains the strictest production standards and procedures required to meet the precise ASTM/ASME specifications required for heat exchangers, condensers and boilers. We offer complete, non-destructive testing equipment to ensure our products consistently meet our customer's specifications and worldwide quality standards. Plus, our products are always 100% melted and manufactured in the U.S.A.
Make an Inquiry
Have questions about your specific products? Click below to make an inquiry.